2013 Shows
Listen To Your Mother more than doubled its size in 2013:
We grew to 24 live shows across the nation
featuring over 300 bloggers and local writers
on stages before 7000 plus audience members
raising over $18,000 for local non-profit causes
earning millions of social media impressions
and hundreds of press features/mentions– including an NBC Nightly News feature!
LTYM on NBC News
culminating in over 500 individual videos on our LTYMShow YouTube channel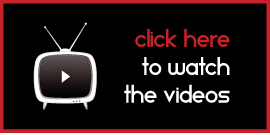 and resulting in LISTEN TO YOUR MOTHER: THE BOOK coming in 2015 from Amy Einhorn Books.
A team of 60 of the blogosphere's finest spearheaded LTYM: 2013 acting as local director/producers and facilitated by Ann Imig (National Director), Stephanie Precourt (Online Content Manager) and Deb Rox (Business Strategist).

Just 20 of our 60 local 2013 director/producers
Returning National Media Sponsor BlogHer, National Video Sponsor
The Partnership at Drugfree.org, and Supporting Media Sponsor One2One Network–together with dozens of local sponsors– made LTYM's coast-to-coast growth-spurt possible.
Acclaimed humor writer Wendi Aarons gave Austin, Texas a 3rd annual LTYM show with the help of uber-talented writer/photographer Liz McGuire.
Meet the LTYM: Austin 2013 cast here.
Blogger-Runner-Writer-Co-director/producer team Pam Moore and Joelle Wisler brought LTYM to Boulder in 2013.
Learn more about the LTYM: Boulder 2013 cast here:

LTYM: Chicago's dynamo-duo bloggers Tracey Becker and author Melisa Wells, gave the windy city their second annual production.
photos by Sabrina Persico
Meet the 2013 LTYM:Chicago cast here

Award winning humor blogger Zakary Watson, brought LTYM home to Denver for an inaugural show in 2013.
Learn more about the LTYM: Denver 2013 cast here.
The hilarious & prolific blogger/writer Lyz Lenz teamed up with marketing powerhouses Heather Smith Friedman and Jen Neumann to bring LTYM to Eastern Iowa.
Find LTYM: Eastern Iowa 2013 cast info here.
Author/Speaker/and LTYM: Northwest Indiana alum Judy Miller decided that Indianapolis needed an LTYM of their own in 2013, and together with blogger/web contributor Michelle McNally, made it so.
Find cast info here.
Activist/Blogger Erin Margolin teamed up with blogger Laura Seymour for an inaugural LTYM: Kansas City show in 2013.
You can read about the 2013 Kansas City cast here.
LTYM Founder/National Director Ann Imig hosted the 4th annual LTYM: Madison thanks to Stage Manager Darcy Dederich and Associate Producer Becky Sewell.
Read about the LTYM: Madison 2013 cast here.
LTYM: Madison alum and blogger/writer phenom Alexandra Rosas teamed up with blogger/self-proclaimed theater geek Jen Gaskell to direct and produce the first LTYM: Milwaukee.
Meet the cast of LTYM: Milwaukee 2013 here.
LTYM: NYC director, Actress/Author Amy Wilson, returned with marketing consultant Holly Rosen Fink and blogger/writer Varda Steinhardt to produce LTYM: NYC 2013, bringing comedic playwright/screenwriter/blogger Shari Simpson onto the production team.
Find the LTYM:NYC 2013 cast here.

Blogger/Teacher/Speaker Heather Ann Johnson became LTYM: Northern Utah director/producer, spearheading an inaugural show in 2013.
Meet the LTYM:Northern Utah cast here.
Internet humorist extraordinaire Lela Davidson and social media marketing maven/tech blogger Stephanie Mccratic brought LTYM home for a 2nd Northwest Arkansas production.
To learn about the LTYM: Northwest Arkansas 2013 cast, click here.
For 2013 LTYM: Northwest Indiana alum and nurse/blogger/mom to NINE children Lovelyn Palm took over the reigns as NWI Director/Producer from Stephanie Precourt (due to her cross-country move to Oregon).
Find the LTYM:NWI cast info here.
LTYM: Northwest Arkansas 2012 alumni blogger Misti Pryor and humorist Heather Smith Davis loved the LTYM experience so much, they brought it home to Oklahoma City in 2013, with the help of arts administrator Julie Bohannon.
Find links to the LTYM: Oklahoma City2013 cast here.
LTYM: San Francisco 2012 alum, writer Margaret Garcia and arts administrator Roxanne Valladao teamed up to bring LTYM home to their mountain town of Plumas County, CA.
Read more about the LTYM: Plumas County 2013 cast here.
Prolific online writers Carla Molina and Laura Rossi Totten launched the inaugural LTYM:Providence in 2013.
Find links to the 2013 LTYM: Providence cast here.
LTYM found its way to Raleigh-Durham in 2013 thanks to web-guru/blogger KeAnne Hoeg and singer/writer Marty Long.
For cast information for LTYM:Raleigh-Durham 2013, click here.
LTYM:San Francisco 2012 alum/blogger/editor Nichole Beaudry and humor blogger extraordinaire Margaret Andrews brought LTYM to Sacramento in 2013

slideshow courtesy of Sarah Maren Photography
Find more information about the LTYM:Sacramento 2013 cast here.

Returning LTYM:San Francisco co-director/producer and blogger Kirsten Patel found a new co-director/producer in her very own sister, Kari Paulsey for 2013!
Read about the LTYM:San Francisco cast here.
Real-life best friends and beautiful writers Stacey Conner and Elise Raimi joined forces for a 3rd annual LTYM:Spokane.
Meet the LTYM:Spokane 2013 cast here.

LTYM made its way to St. Louis in 2013 thanks to a powerhouse team of four: Humorist/author Ellie Grossman, blogger/holistic-health cultivator Suzanne Tucker, event-planner/fundraiser Naomi Francis, and author/speaker Laura Edwards Ray.
Meet the LTYM:St. Louis 2013 cast here.
A team of four incredibly talented bloggers/wordsmiths brought LTYM to the Twin Cities in 2013: Galit Breen, Heather King, Tracy Morrison, and Vikki Reich.
LTYM:Twin Cities 2013 slideshow photos courtesy of Jennifer Liv Photography
Find LTYM: Twin Cities 2013 cast info here.

Our talented DC director/producer team– writers Stephanie Stearns Dulli and Kate Hood –gave Washington D.C. their 2nd annual LTYM show.
Find the LTYM:DC 2013 cast here.

After falling in love with LTYM during her experience as a 2012 Philadelphia cast member, editor/writer Shosh Martyniak teamed up with blogger/speaker Jessica Kupferman and social-media maven Jennifer Steinberg to create the inaugural LTYM: Wilmington 2013.
Find LTYM:Wilmington cast info here.