If you heard us yesterday afternoon on WSJM with Brenda Layne (scroll down and click on In The Spotlight April 7, 2015 Part 2), you know that Beth, Meagan and I get just a little excited about Listen to Your Mother when we get together! And we're so grateful to Brenda for having us. It appears our enthusiasm is contagious.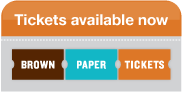 Let's just say we're passionate about bringing this national show to Southwest Michigan on Saturday, May 9th, at 3:00 P.M. at the St. Joseph High School John & Dede Howard Auditorium. We are floored by our cast, equally floored by our charity, Readiness Center, Inc. in Benton Harbor, and I think it's safe to say that we have to pinch ourselves pretty regularly to believe it all. We're pretty sure our cast members feel the same after our amazing first table read.
As Beth said on the radio today, she didn't really get it until we all sat together and heard the voices and the stories put together. And as Meagan said, we'd have gladly bought tickets to be there that day. It was, and the show will be, incredible!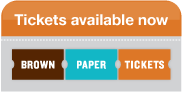 Something we didn't have time to cover on the radio today is that the book, Listen to Your Mother: What She Said Then, What We're Saying Now, released TODAY!!! Oh, how I wish my team and I could be in Brooklyn, NY for the celebration! Not to worry, we will have our own celebration with Forever Books on hand with copies for purchase the day of our show.
For his birthday last week, I took my son to our adorable local indie book store where they were celebrating their 16th anniversary. I preordered the #LTYM book, and we picked up the next installment in the Eragon series for him. Check out what was on his book mark!
Listen to Your Mother is new to Southwest Michigan. But from that first single show in Madison, Wisconsin in 2010, it's message has resonated across the country, gracing more and more cities every year. I got to pick up my copy of Listen to Your Mother: What She Said Then, What We're Saying Now at Forever Books today! Sure you can watch the videos–just as you can purchase books online–but I look so forward to savoring the stories as they were originally crafted and likely shared, via the written word. To do so while supporting a small local business and enjoying the sensory delights of browsing books is pure heaven. There is something so poetic about how it all fits with the stories in our show, and with Readiness Center's theme, "Claiming Your Voice."
There are some big name authors featured in the book, including Jenny Lawson, Jennifer Weiner, Stephanie Wilder-Taylor, Patty Chang Anker, and many wonderful new authors we've never heard of. They all have a story to tell.
We all have a story to tell.
If you feel compelled to share yours, we hope you'll come to our show, bring your favorite mom, dad, or mom-ish person, and experience what Listen to Your Mother is all about. And we hope you'll stay in touch and consider auditioning next year. Even if you're more the type to keep your stories to yourself, you'll be nodding along, too.